Some things we just can't get more of. Time is one of them. As a pithy (and illustrative) quatrain in the Rubiyat of Omar Khayyam illustrates better than I can:
"The Bird of Time has but a little way 
To fly—and Lo! The Bird is on the Wing."
So on that hopeful note, why would you invest even the few minutes of your time it takes to read this?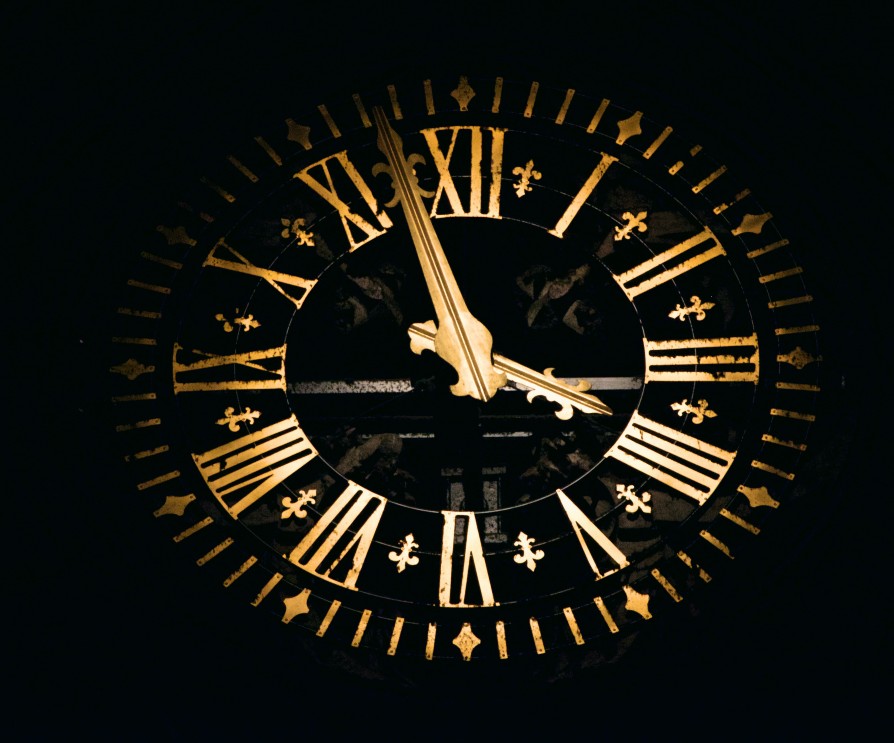 It's a fair question. After all, you could be watching entertaining cat videos on TikTok, right? Seriously. Why should you read Dirk's Tribe?
A fresh perspective, perhaps? Even a measure of peace in exceedingly turbulent times? A ray of optimism? All the above. If you're of the belief our times are painfully chaotic, you're not alone and it's not your imagination. That said, we're up to the task. It's all about perspective and (maybe) a sense of proportion, of balance. Work with me, here.
Future Shock Came of Age in 2020
For many, I suspect the foregoing strikes them as a blinding flash of the obvious. Quite apart from the pandemic and the attendant economic upheaval, it's hard to miss the profound dysfunction of our current  political/social/spiritual reality. Or to long for better.
People familiar with my writing know that change and its affects on the protagonists in all my stories is the underpinning theme uniting virtually everything I write. So most of my readers won't be surprised to learn I tend to see paradigm shifts in most of the changes defying simple explanations. As the old wheeze goes: "to a hammer, everything looks like a nail."
Noted, acknowledged and I'm (probably) guilty. That said, you don't have to be fascinated by or hypersensitive to change to be aware it's happening or to note that (these days) it borders on overwhelm. It's not your imagination and there a reason for that. Or more accurately, multiple reasons that make perfect sense in context.
"The answer my friend, is blowin' in the wind..."
Nobody asked me, but it's actually been going on while a lot of us slept. If, like me, you read Toffler's Future Shock and Brzezinski's Between Two Ages and Paul Ehrlich's Population Bomb when they came out, you saw this coming. What was missing in all of them, however, is the unifying, contextual truth about humans as a species, both individually and collectively.
In future editions, I'll go into all of it in detail, including of the origins of the changes we're seeing, as we stumble into the second decade of the 21st Century. But for now, I'd like to offer a warning and a ray of hope.
The warning, first. This has been coming since the mid part of the last century, and it's only just begun. If you're experiencing a measure of disorientation now, take a deep breath. It's going to get worse before it gets better. We're in the midst of multiple, overlapping paradigm shifts that will alter our reality for all time…assuming we survive it. (That's not a foregone conclusion, btw). It very much depends on multiple factors, only a few of which have already occurred to some of us. My guess is, there are others of which we're not even aware. The "unknown unknowns," as a thankfully now-gone public figure who coined the phrase once said.
If you recall your history from the Industrial Revolution, you will also recall how dramatically that period altered our lives. The changes sweeping through our culture today will dwarf the changes brought on by that period, socially, economically, technologically, politically & spiritually.
For the adaptable, challenge and opportunity come hand in hand. The future will belong to you as it once did for the industrialists who saw the future with imperfect but hopeful clarity.
For the resistant, dig in all you want, but there's no holding any of this back. We can shape, adapt to it and even harness it in some cases, but the only way out is through. The dug-in resistant and backward looking are in for a very bumpy and painful ride.
Now for the ray of hope. As people who know me well also know, I'm a hopeless optimist who hiding behind a cynical front. The truth is, while humans often behave foolishly, especially when we're ill-informed, we're also almost infinitely adaptable. Folly and foresight often coexist side by side. Sometimes even in the same human.
But anyone who bets against species Homo Sapiens hasn't been paying attention. Often we succeed inspite of ourselves There are a variety of reasons for this, not the least of which deep down, we're social creatures, capable of cooperation and the very best of kindness. And this never more true than when we have most to fear. It's only when we allow ourselves to be misled by liars, cheats and value-stealers that we fall short of our own ideals. As Winston Churchill is once said to have observed about America,
"The Americans will always do the right thing…after they've exhausted all the alternatives."
Whether Churchill actually said that is open to debate. But buried in this quote, whoever said is a more broadly applicable truth about humans writ large. We tend to learn by trial and error. This is feature, not a bug. We are at our best when we fear less and try more.
D.B. Sayers is a retired Marine officer, former corporate trainer and manager & the author of West of Tomorrow, Best-Case Scenario, Act I of Nyra's Journey and Tier Zero, Vol. I of the Knolan Cycle, among others. The sequels to the above, The Year of Maybes, Act II of Nyra's Journey and Eryinath-5, Vol II of the Knolan Cycle are due out for publication in 2021.