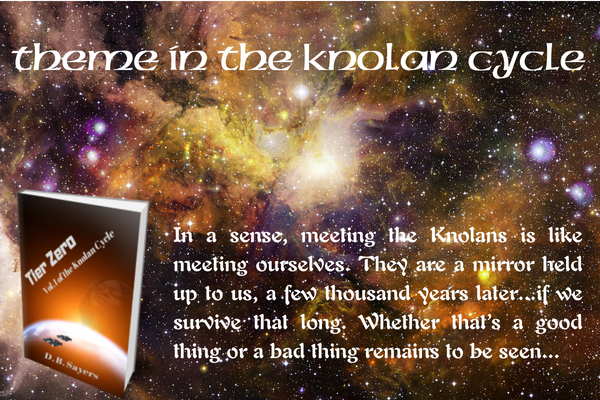 If you're like me, you're fascinated by the (at times) overpowering intellectual reach of the men and women working at the scientific frontiers. How could we not be? If you've looked at images of the cosmos taken from the Webb Space Telescope or listened almost most spellbound to the pioneers working with dark matter and entangled particulate behavior to mention just three, you know what I mean. That said, I'm going to wax a bit contrary, here. But first let me frame how/why I'm going to push back, by defining with just a whisker more precision what I mean by Empirical Scientific Method.
Empirical Evidence, Empirical Analysis & the Scientific Process
Empirical analysis is an evidence-based approach to the study and interpretation of information. Empirical evidence is information that can be gathered from experience or by the five senses. In a scientific context, it is called empirical research. Empirical analysis requires evidence to prove any theory. An empirical approach gathers observable data and sets out a repeatable process to produce verifiable results. Empirical analysis often requires statistical analysis to support a claim.
And as you would guess from my enthusiasm for so much of the knowledge gained through the empirical scientific process, I'm absolutely a fan. The methodology and rigor of the scientific inquiry process is the best way we know to extract our best view of the Universe. But if you've been paying attention, you've noticed what I have. The more we learn through the scientific method, the broader the gulf between what we think we know and what we realize we don't know becomes. The other thing we notice is that there are some paradoxes that science simply can't explain.
The Frontier Between Empiricism and Creativity
I should have added to my last sentence that these apparent paradoxes may be resolved later by continued advances in the scientific method. Note that I said may. One of Quantum Mechanics' long standing tenets is the ability  of a particle being in two places at once, but only being observable in one at a time. A favorite explanation until recently was gravity.
Gravity, the theory suggested, which exists "outside" quantum theory cannot be affected for long by it, hence it collapses, interrupting our ability to observe the particle in two places at once. But recent developments have called that explanation into question, and (as the article in Science suggests) the explanation may simply elude us. As Derakhshashani of Rutgers University is said to have quipped, "One could reasonably argue that…the juice isn't worth the squeeze." Referring to resolving the apparent paradox. One can imagine scientists' collective disappointment.
I must cop before continuing that I do not have sufficient mathematical acumen to tackle quantum physics at the level necessary to make sense of it in a meaningful way, never mind explain it. For those who know me well, to a man or woman they recognize that I'm more inclined to metaphysical speculation.
To me, the philosophical implications of the unknown are far more compelling to me, insofar as they relate directly to how we as humans should live and order our lives—an issue far more immediate and germane than the sub-atomic particulate behavior. At least until someone unravels the contradiction sufficiently to explain it.
In the Knolan Cycle, one of my favorite characters is Lysia, a Knolan Waykeeper and Mentor to our protagonist Marty Tellus who will later become Hāthar.  As Lysia explains in introducing him to the Paradox:
"…in the Paradox, we are not constrained by the physical world. We can abandon most of those constraints at will. In time, you will learn to set aside those conventions. But first you must suspend expectations grounded in your familiar experience. It will take practice.
"The Universe favors perceptions offering the best chance of survival in the physical world. What we think of as 'reality.' We experience what we have learned  to interpret by our familiar physical senses. But those conventions can be as limiting as our prehistoric superstitions."
Excerpted from Tier Zero, Vol. I of the Knolan Cycle, page 64, edition 1.
The foregoing is not an attempt to devalue science, or suggest it will ever be anything other than central to our understanding of what "reality" is—to whatever extent reality is even knowable. It may well be that science will eventually run into itself, discovering a paradoxical junction of science and what almost seems mystical.
In the same way events and observers interact, might science and philosophy somehow be flipsides of the same coin? That, at least, is the central position of the Knolan Way, it's Oracle and (as nearly as their science can tell) the Universal Consciousness. There's nothing passive or mystical about it. At the same time, I caution you against trying to get a Knolan Waykeeper to explain it. Or at the very least, may I suggest you have a bottle of aspirin close at hand? You may need it.
Menari nêt Wai sum. (May your Way be smooth).