One Reader's take on "Tier Zero, Vol. I of the Knolan Cycle"
Pretty much anyone who knows me, also knows I'm a bit of gym rat. Which is not, despite how it sounds, a backhanded way of saying I'm a stud. I'm not. There are a ton of guys who work out in the same gym who are, but I'd never claim to be one of them. Fit, yes.
But that's not why I led with this. Recently I met a guy doing concentration curls while I was working on traps and we got to BSing.
. It didn't take long to get around to who we knew and what we did for a living and I copped to being a retired Marine  turned author. His polite inquiry about what I'd written morphed to apparent genuine interest when I told him I was writing a science fiction series about first contact. The gentleman, it turns out, is a science fiction buff.
After a few more questions he asked where he could buy it. I generally have a few copie in the car, so I gifted him a copy and asked him for a review. I'm as optimistic as anyone, but I'm also familiar with how many "free copy for an honest review" arrangements actually pan out, or for that matter, how many even get around to reading the book. Still…hope springs eternal.
In my workout companion's case, he actually did read it. A couple weeks later, (it's not a short book) he flagged me down while I was doing my cardio, saying he'd finished the book and he had a couple thoughts. "Great," I said. "I'll find you when I get of the eliptical."
I braced myself. Usually when a science fiction buff reads my work, they tend to focus on the science and (admittedly) Tier Zero asks the reader to accept a couple things for which (as yet) there is little basis in science to accept. "Shoot," I told him. I was unprepared for what he said.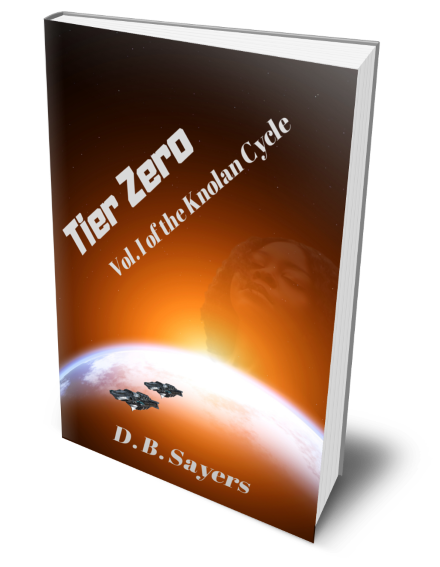 "You should have killed everyone off," he opined. "Like Martin does in "Red Wedding."
I tried not to sigh. Not because I don't think George R.R. Martin is a great writer. (He is.) And not because the "Red Wedding" chapter isn't memorable or in keeping with Martin's themes and the world he has created. It's all those things.
But it's not congruent with the themes underpinning my work…nor would killing everyone off be congruent with the world I've attempted to create. Neither the Knolans nor their adversaries the Valdrōsians are remotely akin to the cultures of Martin's world. Which brings me to the point of this post.
Authors have a theme in mind (or at least in the back of their mind) when they write. The compulsion prompting us to sit at our laptop or computer (or typewriter, if you're old school) for hours on end, day after day would not be sustainable if we didn't have a theme (or themes) in mind. It's what keeps writers going when the going get tough. And it always does, if you're trying to give birth to your vision. Writing is work. A good writing is even harder work.
Please don't misunderstand me. My critic is entitled to his take. What would have made Tier Zero meaningful or a more fulfilling read to isn't invalid, it's just not aligned with my purpose in writing the story.
The Knolan Cycle's Overarching Theme
The Knolan Cycle is about the collision of values and cultures with the fate of Earth and other inhabited systems in our corner of the galaxy. As a tale of first contact, it is also about the unique and often contrary, contradictory organism we call homo sapiens. In my view, to see oursleves in all our glory and our gut churning dysfunction demands a conflict of titanic proportion with clear objectives and delineations on the surface.
It is against a backdrop of simple goals that the hard choices we confront in execution come into focus. All of us want consistency because what is consistent is relatively predictable. But as the Knolans have learned (and we are beginning to learn) the Universe isn't necessarily all that predictable. And life tends to resist with might and main all our attempts to make it predictable.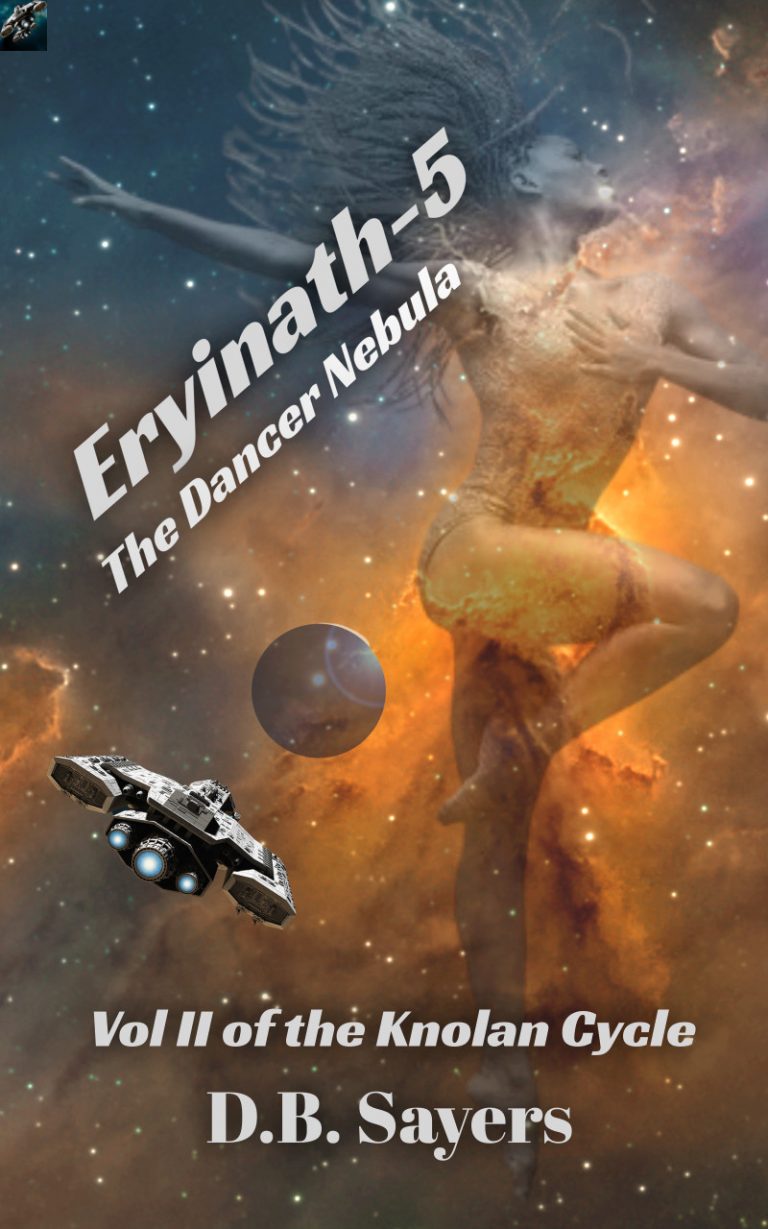 Which isn't to say that Martin's Song of Ice and Fire series doesn't accomplish much of the same thing. It does. It's just  that his approach is  different, as is his purpose in writing the series.
Besides. I like some of my characters too much to kill them off. I think you will, too. Available in both paperback and Kindle, you can purchase Tier Zero here.
The sequel, Eryinath-5, The Dancer Nebula will be released later this year. Subscribe to Dirk's Tribe at the top right of this page to be among the first to know when Eryinath-5 will be out.
D.B. Sayers is a retired Marine Lieutenant Colonel and former corporate trainer turned full-time author.