Is there anything quite as disorienting as change we can neither predict nor fully understand? Maybe…perhaps even probably. But for most of us, it's right up there. In West of Tomorrow, change, both personal and professional is a pervasive theme for the principal characters in the story.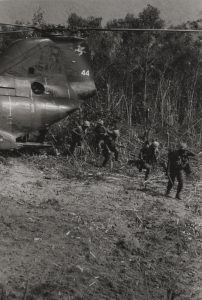 There are several themes at work in West of Tomorrow, but ultimately, all of them either have their origins in change or are in the need for profound change to "fix" what's wrong. When we catch up with Clay Conover, the first character we meet in the novel, we learn he's a Vietnam era re-careered Marine officer turned corporate trainer.
With a distinguished record as an officer and self-evident competence in his new career, everything seems to be on track for Clay. He has his ghosts, personal and professional, but who doesn't? And on balance, he's got it all handled and hardly anyone he meets sees him anything but balanced, thoughtful and pretty together.
His successful navigation, from senior leadership in the military to responsible mentor in the private sector demonstrate both his adaptability and and admirable innate competence. But in common with many of us, Clay has unfinished business lurking beneath the surface.
What happens when several unsettling events come together all at once to cast a shadow on Clay's prospects for tomorrow? Will the awakened ghosts from his past short circuit his future? The triggers of memory, we are reminded, have the power to inflict pain or bestow peace…and paradoxically, sometimes both at once.
In a chapter entitled The Last High Tide, we find Clay in the throes of an intensely personal transition, forced to confront not simply his own fallibility, but issues he's spent his life avoiding. Tectonic changes , personal and professional have left him with little to hang onto. How does he reinvent himself at this late stage of his life? Exhausted from thinking about it, Clay awakens from a dream he doesn't want to have. A raging thirst drives him to his refrigerator for a bottle of water, when he notices the shadows of leaves, dancing across his balcony, in the moonlight.
Walking out on his balcony, Clay hears the distant thunder of surf, even above the offshore winds through the trees and a snippet of a poem he wrote years ago wafts into his mind.
                                  And I thought I heard the sea, as I used to, 
                                 Each time as the first time, far-off, new…
There's nothing to stop him now. He has nowhere he must be, today. And sometimes, he tells himself, when the going gets tough, the tough go surfing. Deep down, the reader suspects Clay is unconsciously avoiding or at least postponing the work he dreads doing. But is this something he needs to do, or is this a character flaw springing up?
After all, it isn't a foregone conclusion that Clay will get through this. Neither his successes in combat, nor his subsequent accomplishments in peace are at best imperfect predictors of his ultimate fate. Not unlike the turning of the tide, Clay is painfully aware of all of this. While he's out there surfing, it's clear that it claims his full attention.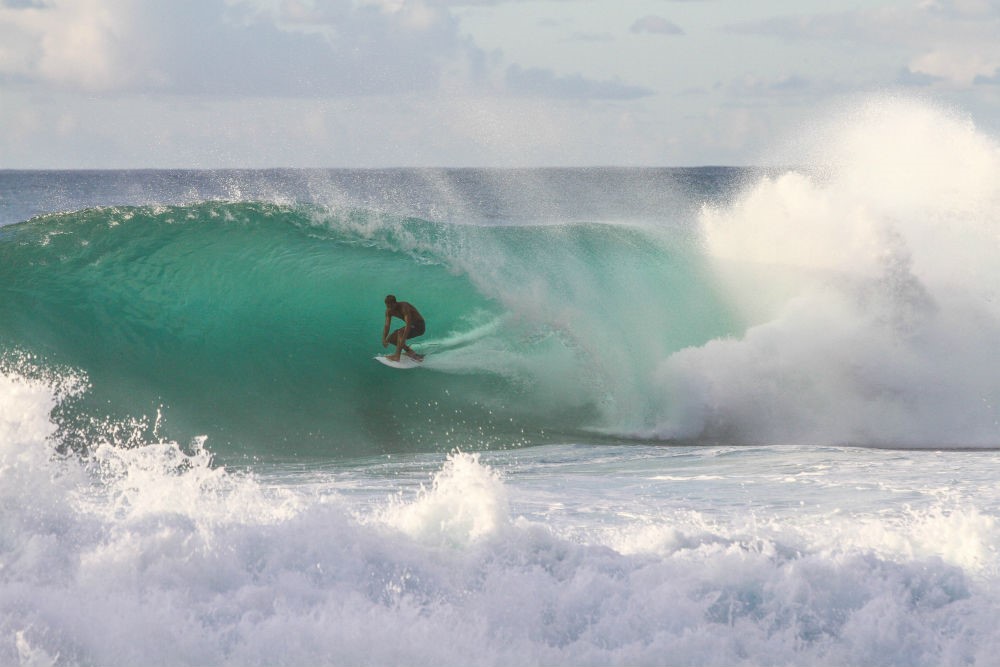 But like all postponements, it's only temporary. On the beach, Clay pauses after a nostalgic session in the waves to reflect on an activity that has been part of his life, identity and sanity—and senses it may be over.
Clay time-warped thirty years. The waves felt the same, and the men sharing them could have been the guys he'd surfed with in the seventies. Even the longer hair was back. He thought of his trips to Mexico, of the trips he and Natalie had taken to the Islands and the kinetic oneness with self and life that seemed to animate every surfer he'd ever known.
It had been Clay's one bastion of rebellion—his defiance of a "system" his service helped support, while he tried not to see it's dark side. Surfing had helped keep him young, he guessed—a partial antidote for the gnawing misgivings about the life he'd chosen. But in the end, it had called attention to the contradiction between what he did and who he was. Clay's laughed, inwardly. Really? he thought. And who the hell are you? That most personal of all Koans, again—never quite solved. Is self-awareness a curse or a blessing?
Back at his car, Clay shrugged out of his wet suit and pulled on his sweat pants and t-shirt. After locking his board in the car, he walked back to the beach to watch.
They're better than I was at their age, he thought. While he watched, the offshores subsided, reversed, and conditions deteriorated quickly.
Thirty years ago, he'd spent many weekends here—first alone, later with his wife, and later still with his daughter. Jayna had learned to surf half a mile down the beach at Old Man's and Dog Patch. As he watched, the outrunning tide exposed more of the red algae-coated rocks.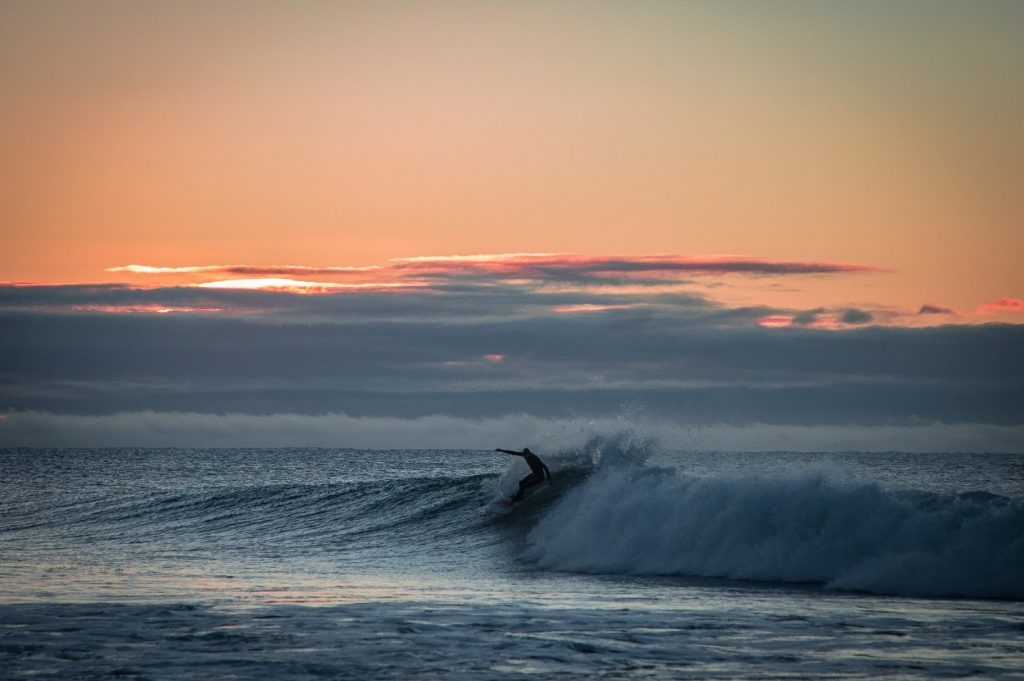 Clay lingered, reluctant to leave—sensing that when he left this time, he might never return. The incoming afternoon tide would erase his footprints and all memory of him. He'd become just one more of countless others who surfed here, once. What does it matter? he wondered. He had no answer—but it did matter.
On the horizon, a hazy bank of silver-gray clouds heralded an impending change in the weather. It would rain tomorrow, or the next day, as the low that had spawned the waves moved in.
The sea breeze stirred up an eddy of sand around his feet as he turned, heading for his car, his silent home and whatever might be left of his life.
In this moment, Clay senses he's at a crossroads. Whether he will ever return to the ocean as a surfer and commune with it, Clay's life has been changed in ways that will be profound and permanent. Change in itself isn't bad and most of us recognize this. But when it's laced with uncertainty and the fears that often go along with it, the uncertainties can be unnerving or even paralyzing and we are defined by our responses both to those fears and the paralysis that may accompany it.
Intuitively, Clay recognizes this, and nothing drives this lesson home like the memories prowling his condo, reminding him of his past. Confronted with what's left of what was once a life of promise, he finds no escape from the necessary steps of self-examination, acknowledgement of his human failures.Will he grow and overcome them, or be overwhelmed by them?
Readers who have confronted the sneaky realities of fallibility, mortality and bittersweet angst of aging can relate, especially in our age of runaway change and shifting paradigms. Where exactly are we, when we're half an hour West of Tomorrow? A tentative answer lies on the pages of this evocative tale of corporate intrigue, betrayal, misplaced love and the phoenix living all of us.