It was few years ago, but I remember it like it was yesterday. I was in an airport, on my way somewhere when I saw her. She would have stood out from the rest of the throngs milling around the luggage carousel, even if she hadn't been in uniform. She had that "just got back from somewhere" look I recognized immediately, having seen it in so many others—and from personal experience. The culture shock of stepping back into the "real" world, so at odds with your reality from 24 hours before. Was she home on emergency leave or…?
An old B-4 Valpak came down the luggage chute and onto the carousel, conspicuous in it's worn drabness among all the civilian luggage. The young woman snagged it with a practiced hand. She didn't look old enough to have been around while they were still issuing B-4 bags. Perhaps it was handed down to her by her father or her mother?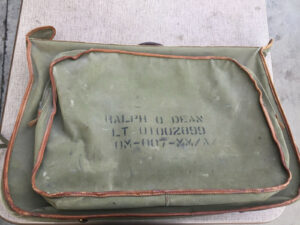 But as she turned from the luggage carousel, I caught another glimpse of her face, the momentary disorientation sapping purpose. I grimaced in empathy. Even if you're not returning from combat, returning for overseas service reminds you of what you've missed. Loved ones, of course. Time you'll never get back.
But goes well beyond that. The music, the idioms, and dozens of other little cultural milestones we sense without noticing consciously have changed. Things others take for granted are foreign to us. As though emerging from a time capsule or year long amnesia, the sense of disconnection is even more profound if we've left someone (or ones) behind.
After multiple deployments, veterans inevitably become strangers in their own land. I often wonder what those who have died for us would think of what we have become. A nation perpetually at war, with a bloated defense budget at the expense of infrastructure and the less fortunate in our society they gave everything to defend.
So as we close in on another Memorial Day, remember the fallen and honor them. But when you vote in the primaries and later on in November, may I gently suggest that your honor also all those still living? We have many things we need to attend to if we are to have a future even remotely as illustrious as our past. And if we expect our elected representatives to do it without a rude nudge, we're clearly not paying attention. We are the ones we've been waiting for. And the wait is over.