Candid Interview with Nyra Westensee
Tina Lavereau: It's my pleasure to welcome Nyra Westensee, the heroine of Best Case Scenario to our proverbial hot seat. Welcome, Nyra.
Nyra: Thanks for inviting me.
Tina: How did Dirk wind up telling your story?
Nyra: I met him in a coffee shop one afternoon, while he was working on a short story he subsequently got published. It was really crowded so I sat across from him in the only empty chair in the whole place and we wound up BSing. He started asking questions. About an hour in, he asked me if he could write a series based on me and my experiences.
Tina: When he told you he wanted to write your story, what was your first reaction?
Nyra: (Laughs) I don't remember exactly, but as I recall, I looked at him and said something incredibly profound like "Really?" That's when he locked me up with those gunsight eyes of his and I realized he was serious. That's when I started getting queasy.
Tina: But you went ahead with it, ultimately.
Nyra: (Rolls her eyes and smiles) Yeah, I did.
 Tina: Why?
Nyra: Uh…have you met Dirk?
Tina: Briefly.
Nyra: Then maybe you'll just have to take my word for it this one, but let's just say Dirk can be…persuasive.
Tina: (laughs). Are you happy with the outcome?
Nyra: Totally. We made a deal. I'd tell the story, he'd write it, adding any artistic and thematic twists he thought my story suggested. Then he agreed to run it by me before he published it. We had a few…animated…discussions, but I was pleasantly surprised at how sympathetically he told my story. He's an incredible listener and way more empathetic than I expected for a retired Marine. He's also scary perceptive. But I'm glad I did it.
Tina: So you'd do it again?
Nyra: I've already promised to do it again.
Tina: Will the sequel becoming out soon?
Nyra: It may be a while. You'd have to ask Dirk.
Tina: On the surface of things, you seem to have a great relationship with your mother and brother. But as one reads the story, it feels like there's a lot going on below the surface?
Nyra: Not much that isn't going on above the surface.
Tina: Come on, Nyra!
Nyra: Okay, look. I know where you're going with this, and it's true, Mom and I in particular have had our moments. But she's still Mom to me, and maybe the strongest woman I know. If it wasn't for her, I wouldn't have achieved as much as I have, this early. I just love her to pieces and I owe her so much.
Tina: How did she react to the book?
Nyra: (Blushes) Oh my god! When I started reading the galleys, I had this out-of-control panic attack over how she would take some of it. It's so intensely personal, in places, and I almost told Dirk he was going to have to use a pseudonym for me or I wouldn't let him publish it.
Tina: What changed your mind?
Nra: (Smiles conspiratorially) You remember me saying earlier Dirk could be really persuasive? That man could sell suspenders to snake! He gave me one of his looks and told me to think of it as a declaration of independence.
 Tina: And that worked?
Nyra: Sort of. That doesn't mean I wasn't still walking on eggshells when Mom started reading it.
Tina: What about Kip? How'd he take it?
Nyra: (Smiles fondly.) Kip's so mellow. I can say anything to him and know we'll always be tight. He'd chase the devil into hell to drag me back to safety. As long as we can stop for a beer on the way back.
Tina: Quite an endorsement!
Nyra: Look, we're human and we have our human moments. We don't have to be perfect…we just have to be there when it matters for each other. Kip always is.
Tina: Can I get personal, for a minute?
Nyra: Depends. How personal?
Tina: Cringingly personal?
Nyra: Oh God! (Giggles) What the hell. Can't be any more cringy that those sessions with Dirk. Go for it!
Tina: Apart from your search for yourself professionally and family issues, Best Case Scenario takes a fairly deep dive into your sexuality. What's it like to hang the details out there?
Nyra: (Frown dissolves into a smile). It probably won't surprise you that those details were at the heart of my panic attack. And I'd be lying if I didn't cop to it being a little…okay, a lot…awkward sharing all those really intimate, personal details…which he embellished. And when I read the galleys, I felt so…exposed. But to be honest, it's also been freeing. I mean, once it's out there, it's out there and all the people closest to me have been so down with it. And the truth is, it becomes old news really fast, even for the obsessively curious. I've been pleasantly surprised. The biggest changes has been my personal understanding of who I am and what that means. On balance, all very positive things.
Tina: So, what have you been up to lately? Anything new going on in your life?
Nyra: Well, I've been trying some new things to expand my horizons personally. One of the things I did was take up surfing and I can't believe what a rush it is!
Tina: Surfing?
Nyra: I know, right? I started out on a longboard…riding the teeny-weenies at Old Man's…it's a mellow reef break just north of the old San Onofre nuclear power plant. Stood up the first day. I've been dropping down in length ever since and my new favorite board is my five-five Channel Islands twin fin, but I'm still hanging on to my Donald Takayama nose rider. And I'm saving up for a trip to Hawai'i next year and thinking about have a custom board shaped. I'm going to have a world-traveler quiver, at the rate I'm going.
Tina: Really into it, are you?
Nyra: Way! Sometimes I have to fend off all the surf dogs trying to pick me up while I'm trying to surf, but…(Shrugs) It's manageable and to be honest, it has some upside. It's really good for the ego. But now that Tai and I are a thing, they leave me alone.
Tina: Wait a minute. Tai? Your current boyfriend? I didn't know…is it serious?"
Nyra: Who knows? You'd have to ask Tai…
Tina: How do we get in touch with him?
Nyra: You don't!
Tina: But you said…
Nyra: Forget what I said! At least for now.
Q: Oh, all right. Everything good at work?
Nyra: Yeah, it's going well. I'm going to get a crack at being an APM for a new project we're taking on at Symondson. Denise has paired me up with an experienced Project Manager who's going to mentor me. I'm really looking forward to the opportunity.
Tina: So on balance, life is good?
Nyra: It really is. (Nyra looks thoughtful). I'm guessing there will still be bumps. Just about the time things get comfortable, shit happens. (Grins) I'll just have to deal with it when it comes. But I'll worry about that when it happens!
Tina: Thanks for making time for us, Nyra.
Nyra: You got it!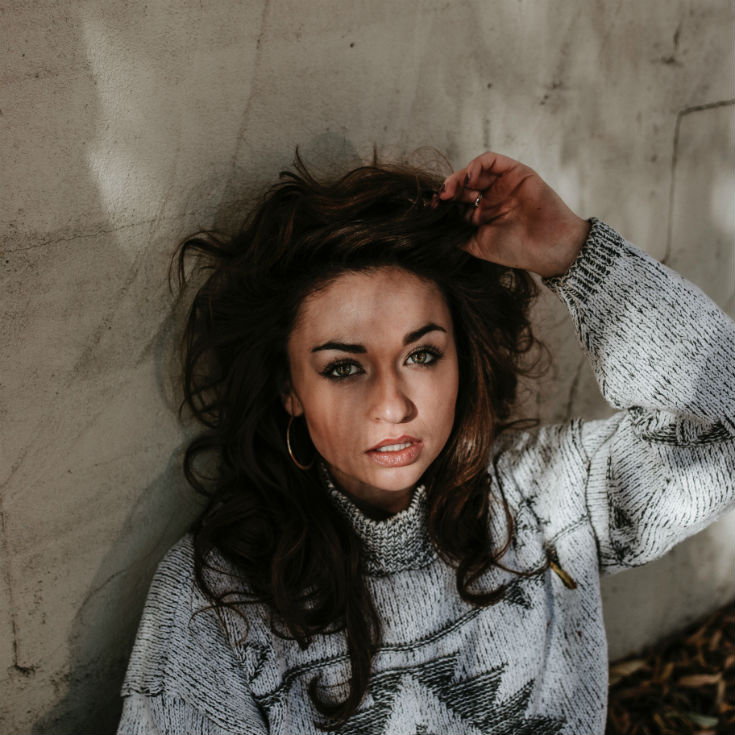 Act II of Nyra's Journey is due out in late 2019 or early 2020.