The 21st Century Reality…
The unvarnished truth…according to Bowker News. In 2018, 1.6 million books with registered ISBNs were published. If you do the math, that's 4,383 books a day, more than 82 per hour, or one every 20 seconds. In reality, that's probably an underestimate, insofar as many Kindle formatted ebooks are published every day without an ISBN.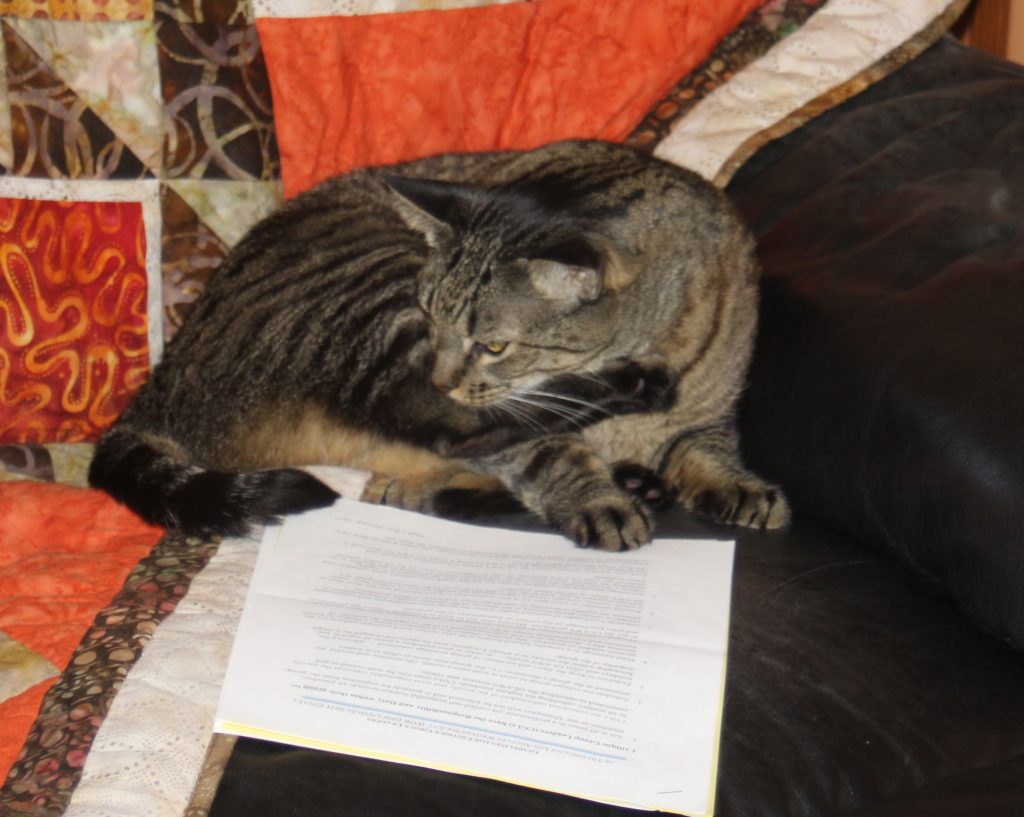 It doesn't take an intellectual giant to recognize that standing out in business so crowded and with so few barriers to entry is problematic at best. There's a lot of advice out there about how to make yours stand out and I'm probably not your best source for that kind of information, once you've published. But what I can absolutely help you make your book the best it can be. George Orwell is quoted as having said:
"When I sit down to write a book, I do not say to myself, 'I'm going to produce a work of art.' I write it because there is some lie I want to expose, some fact to which I want to draw attention."
Another way of looking at Orwell's point is the notion that all impactful authorship begins with a vision or a purpose.
The creative process is as unique to each of us as our fingerprint. From the outside looking it, the process often appears chaotic and the product imperfect as a result. That's not a flaw in the writer or the work. It is the inevitable byproduct of the inspired, creative process. That's okay, sometimes even necessary to give birth to our vision.
But when we publish, we want those flaws refined out. As an author, I know from intimate experience what went into your story. As the creator, you and your manuscript deserve an editor sensitive to your vision and purpose. One who is as invested in your success as you are.
For that reason, our process in working with your story starts not with the manuscript, but with your intended reader what you want the reader to take away from your story. In the end, I believe all the best work, whether novels or narrative nonfiction ultimately pivots on the writer's purpose for the self-revelation implicit in the authorial process.
Help tailored to your needs
One of the things that sets me apart is that I make it part of my practice to ask the write questions. We all do our best work when we understand and understanding always begins with the right questions. As an author with several books in print, I can confirm from personal experience none of my books were as good in draft as they were after a thoughtful editor finished with them. In most cases, I can probably help, with that.
Whatever you need, whatever your project, I can probably help, whether it's a developmental conceptual sanity check even before you start writing, a heavy, moderate or soft line edit, or copy editing, I can help refine your story, while not making your life a more annoying place to be. In whatever stage you find yourself, I'm here to assist. If I'm not the right one for the job, I'll tell you, rather than fake it.
Let's remove most of the risk...
It's nice to know (philosophically) how I will work with you. But what about the work itself? You can learn a lot about how well we might click in short order with an introductory edit.  
Free for first 5 pages of the manuscript. For an additional $25.00 you'll get a hybrid structural and line edit for the first 10 pages, with annotations, suggestions both for the structural opening of your story. This service includes an open-ended (within reason) discussion via email of those first 10 pages, your concept, overarching theme and how those first pages set up the story's through line, encouraging the reader to turn the page.