It's almost an article of faith, today, that we are a nation divided by conflicting identities and most of the evidence supports that conclusion. It's hard to find commentary from either side of the political spectrum that does not extoll the virtues of "Our Side" & "Our" particular take on truth at the expense of the opposition.
Factions identified as "The Right" peddle alternative realities and conspiracy theories, rail against the "Deep State" or shadowy "Fifth Column" movements bent on bringing down capitalism self-reliance and rugged individualism. Factions typically identified as "The Left" seek to demonize everyone who doesn't share their vision of a brave new inclusive world in which everyone loves everyone else, even if they don't, really. Everybody should love everybody, after all…well, shouldn't they?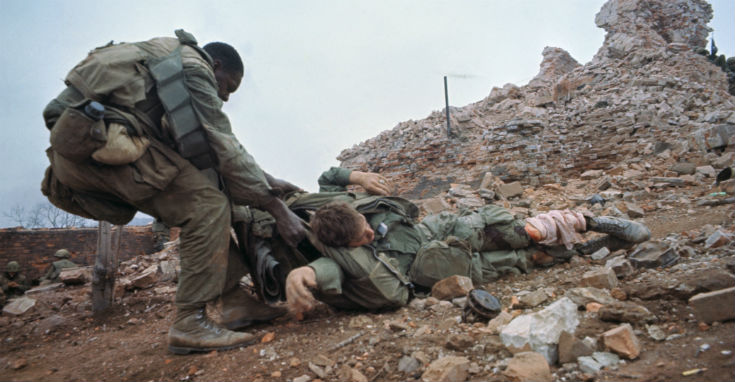 People who know me well know my first adult identity was as a Marine. It wasn't a popular identity in the early years of my service. The military's reputation was at its low ebb, in America, during Vietnam and for years thereafter. There's room for debate with respect to how much of that contempt was earned, but most of us felt we were under siege in our own country and no where was this more evident than in California, where I was stationed after my first tour.
As a result, we turned inward. Many of us became Marines not simply first, but exclusively. Our haircut, our posture and an indefinable something others sensed set us apart, even out of uniform. Because we could not hide who we were, we wore our identity with tribal defiance, many of us choosing to opt out of "main stream society," with whose views and values our own conflicted.
But lazer focus on identity in a society as diverse as ours is simply not sustainable. Like it or not, we own our society…all of it, not just the part we agree with. As the memories of Vietnam and the divisions it evoked receded, so did the animosities. Gradually, all of America came to realize a nation that continued to despise it's military would eventually have a despicable military that lived down to its reputation, earned or not.
Unconsciously, we all came to realize this, though it took time. At first, Dirk the Marine officer, and "Otter" the surfer/shaper were different identities, inhabiting different orbits in the same geographical space. But over time, those identities merged into one, with neither identity  conflicting with the  other contextual realities that had come to define me. A surfing Marine was no longer out of place in the waves, or on base with surf racks on his/her car.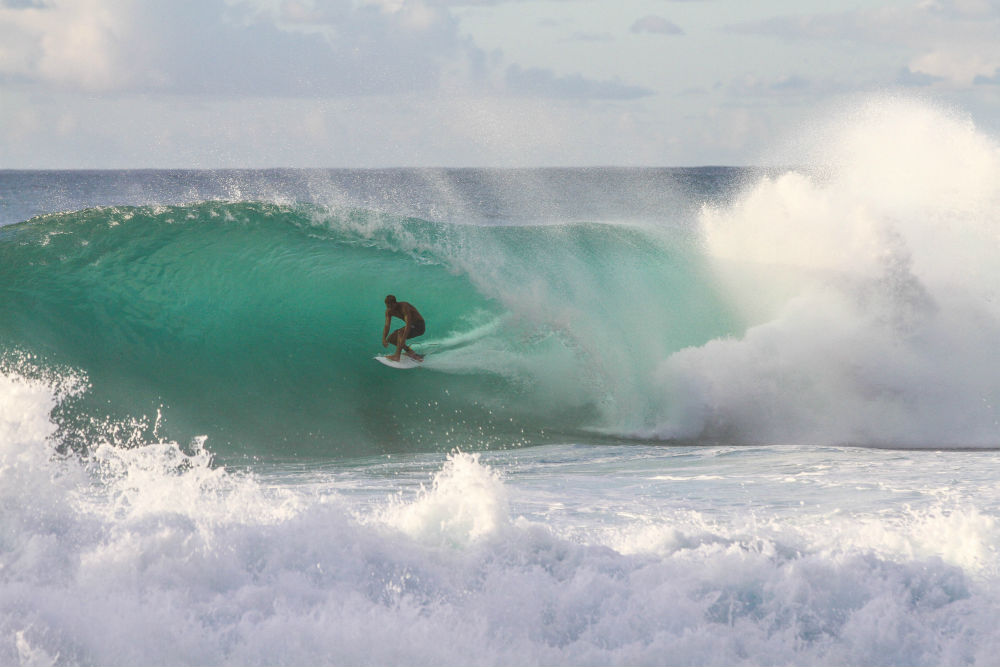 Over time, my merging identities as Marine and surfer symbolized broader kinship. As permanent changes of duty station and my own incurable restlessness pulled me repeatedly across this great land, the inevitable stops along the way pulled me into conversations with other drivers. On one cross-country drive, I pulled a horse and trailer, stopping to stable my horse overnight and found kinship with other horse people whose take on things didn't always dovetail with mine.
This divergence of opinion repeated itself with relatives in Texas, one of whom referred to my home as "la-la land." But mixed in with the sediment of opinion, most of the people I came to know well revealed a generosity of spirit, even a nobility I could not help but admire. It's a sensing we all would do well to recapture.
This did not change after I retired and traveled not as a Marine, but as a corporate trainer. Repeatedly, I was reminded of what I had learned earlier in my career as a Marine officer. Nobility, honor and generosity are not functions of class, race, origin or ethnicity. They are rooted in attitude. Ironically, I often noticed this nobility and generous-hearted love of country was most evident in immigrants who had come here by choice, rather than accident of birth.
Specialization and Synergy
Many years ago, I attended one of many Marine Corps mess nights which (like some mess nights) got a little wild. In the toasts immediately following dinner, a "toasting war" broke out over which Military Occupational Specialty (MOS) was or should be most valued.
First an infantry officer stood to make his case for the superiority of the infantry…to agreement by other infantrymen and numerous catcalls from everyone else. Then an artillery officer stood and said his piece, followed by a tanker, a fighter pilot an engineer, a communications officer, etc. Finally a quiet, bespectacled officer stood, and was recognized by the president of the Mess. He paused, waiting for silence, then spoke these words:
"To all the numbers! Together we're invincible."
(For those of you who might not know, all MOS's have numeric designations). Tables were pounded and glasses drained to roars of approval. As every officer knows, he (or she) won't last very long without the other. The fusion and synergy of joint warfare as practiced by the U.S. military today is legendary for a reason. We rely on each other and know that our brothers and sisters in arms would sooner die than let us down.
My wanderings across this country have led me to understand what has made America the great nation it has become isn't what's different about us,either internally or externally. It's how each of our self-images inform our individual actions.
In this age of swirling change and shifting paradigms, we would do well to remember this. I am convinced much of the disunion we see today is a spin-off of change greater even than the paroxysms of the Industrial Revolution. We should be unsurprised by the divisions those changes are tearing in our social fabric. Change by definition destroys nearly as much as it creates. And hidden in this maelstrom of change is unharnessed energy is both hope and rage. It is for us to choose what to do with it.
I now have way more runway behind me than is left in front of me. I've lived a rich life in terms of experiences. I've learned to question almost everything I think, because my first thoughts are often wrong…or at least out of balance. But this I know.
When we choose to divide ourselves…or allow others inside or out to do, we place all we value at peril. We should be suspicious of identity politics that seems calculated to divide us, rather than pull us together. We're a contentious, rambunctious collection of differing opinions. That's who we are but in that diversity there is great synergy, beauty, wisdom and resilience. And in the end, that's exactly what we need.