Of Course Journalists are Burning Out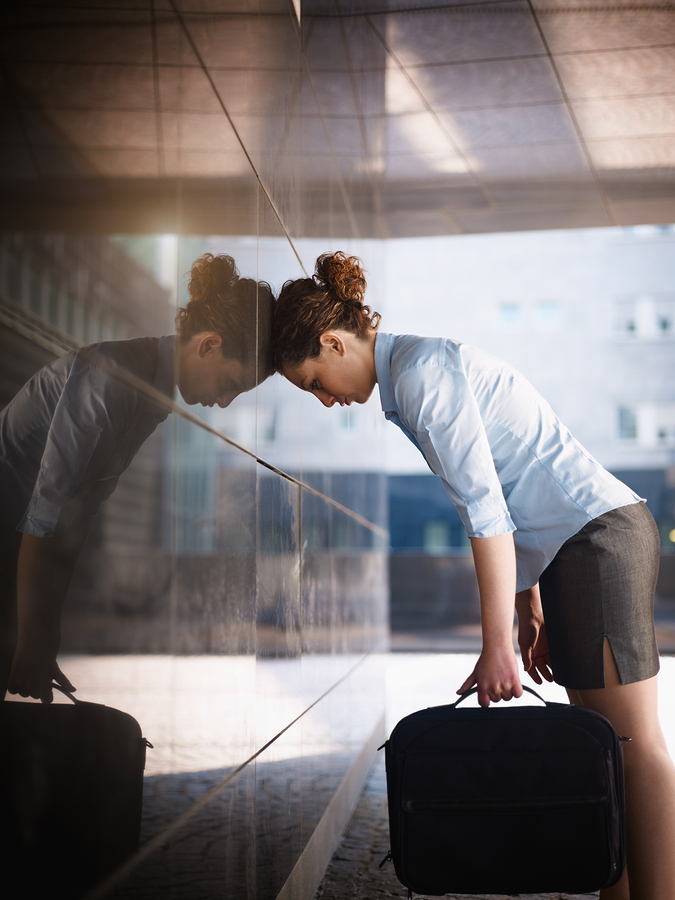 I subscribe to Medium, in part because I write for the site but also because there are compelling (and some not-so-compelling) posts on the site. With (literally) no effective barriers to entry, that's to be expected.
Recently, a post entitled Of Course the Journalists Are Burning Out posted by Sarah Stankorb really stuck in my head because it touches on something that's been on my mind for some time.
Speaking of how SARS-CoV-2 has combined with other significant events, Sarah wrote tellingly of how it has affected her and other freelance, traditionally retained journalist  and a few others she knows, for illustration of her points.
"I see pastors who have tried to hold their churches together virtually as members sparred over masks and QAnon conspiracies, while shouldering the emotional burden of being the one many people call, when they don't know who else to call."
Sarah goes on to say:
"…my baseline level of exhaustion is much greater than it was pre-pandemic. Maybe that was coming through."
I feel you, Sarah, in common I suspect with most if not all of my readers. She then goes on to add her own nod to the plight of her generation.
"I also recently read an interview with Anne Helen Petersen who wrote the book Can't Even: How Millennials Became the Burnout Generation. Petersen had her start at Buzzfeed and describes a round robin of intense stories that left her getting in fights with her editor and crying. Her editor told her she was burned out — and that opened a lens into what she now describes throughout our generation."
There's a temptation on the part of us with a few more years' runway behind us to admonish her to suck it up, buttercup, but beneath her lament for her generation and journalists, there's more…so much more going on.
"And all that hurts the people whose stories need to be told in order for any systemic change — such as those within the denominations I increasingly cover. Gritters [another journlist she knows] wrote, "I can't rely on this ship to take me anywhere safe. If I bank on this industry any longer, I'm afraid of where I'll end up."
"I keep banking on it because it's the only ship I know, the best one for shining light where it's needed. I ignore the sweltering stress headache as yet another publication trims, another place for these stories disappears, and I find myself afraid of where the people I write about will end up even with my efforts."
The article winds to a conclusion you can probably guess from the foregoing excerpts. My own response follows wandering off in my usual inimitable way, on what I hope is a relevant tangent.
Angst, Anxiety & the Crossroads
I feel your pain and (not that you need it) validate it. But I wonder…are you perhaps describing the symptom, rather than the disease? As someone whose own careers have exposed him to a fair share of angst-inducing tragedies, I assure you it's not your imagination.
As a journalist writing about all the symptoms outlined in your post, are you not the very definition of the canary in the coalmine? It's hard to look ANYWHERE today without sensing it's all going sideways. And this sensing isn't confined to Journalism.
Do not your observations point to fundamental flaws in our rewards systems? Rewards systems bequeathed to us by the industrial revolution, Ayn Rand, and the self-appointed thought leaders of this world. Is not the central issue that we have a dying system incapable of saving itself? That's my take. So long as we seek to use the ashes of the industrial revolution and the ideas spawned by it as a foundation, we're unlikely to arrest the down spiral leading to profound and ruinous collapse. As a freelance journalist,you're witnessing the death of an entire system through a macro lens. I can imagine few things more likely to induce angst and anxiety.
Will we realize in time that we need a more wholistic solution, rather than a technocratic, piecemeal approach to problem resolution? Will we collectively take the risks associated with creativity? As an eternal optimist, I hope so, but the coexisting saddened realist in me has reservations. Most of the people we have elected to do what passes as governance in the 3d decade of the 21st Century suffer from a profound lack of imagination. Often the will to take the attendant risks of being caught trying while being wrong.
In fairness to technocrats, they can solve individual problems if properley resourced, but as long as we keep to trying to "build back better" or "make America great again," we're figuratively chasing butterflies and letting all the elephants get away.
Aren't we…and the assumptions we're dragging along behind us… the problem? I'm not a fan iconclastic measures for their own sake, but it seems to me there's not much substance left in the society we're trying build back better or to make great again. I can't say for certain of course. I'm not that wise. But I also can't help but wonder…
Is it maybe time to demolish the sluggish and (often) cumbersome relics of our past and examine the assumptions we drag along behind us critically with an eye to keeping snippets that work and toss what's clearly worn out.
A retired Marine officer, former corporate trainer and district manager turned author, D.B. Sayers. has 4 books in print with two more on the way.