Borne on the wind, a familiar scent teases up a memory, and your heart spikes involuntarily to emotions you welcome—or not. A sound you haven't heard for a while (or just haven't noticed), resonates through your auditory pathways, awakening feelings usually buried in the daily avalanche we call life in the 21st Century. Or maybe it's a sight, familiar or not, that reminds you of something from a significant "then," and for just an instant, you're achingly aware of the next breath you draw.
If only for an instant, you are "back there," willingly or inspite of yourself, reliving some sliver of the life journey that brought you here. Pleasant or painful, you're neck-deep in one of your yesterdays—for better or worse. As Ms. Streisand sings in the theme vocal to The Way We Were,"
 "Memories, can be beautiful and yet, what's too painful to remember, we simply choose to forget,
"But it's the laughter, we will remember, whenever we remember, the way we were"
From the Title Track of Columbia Picture's "The Way We Were," sung by the incomparable Barbara Streisand.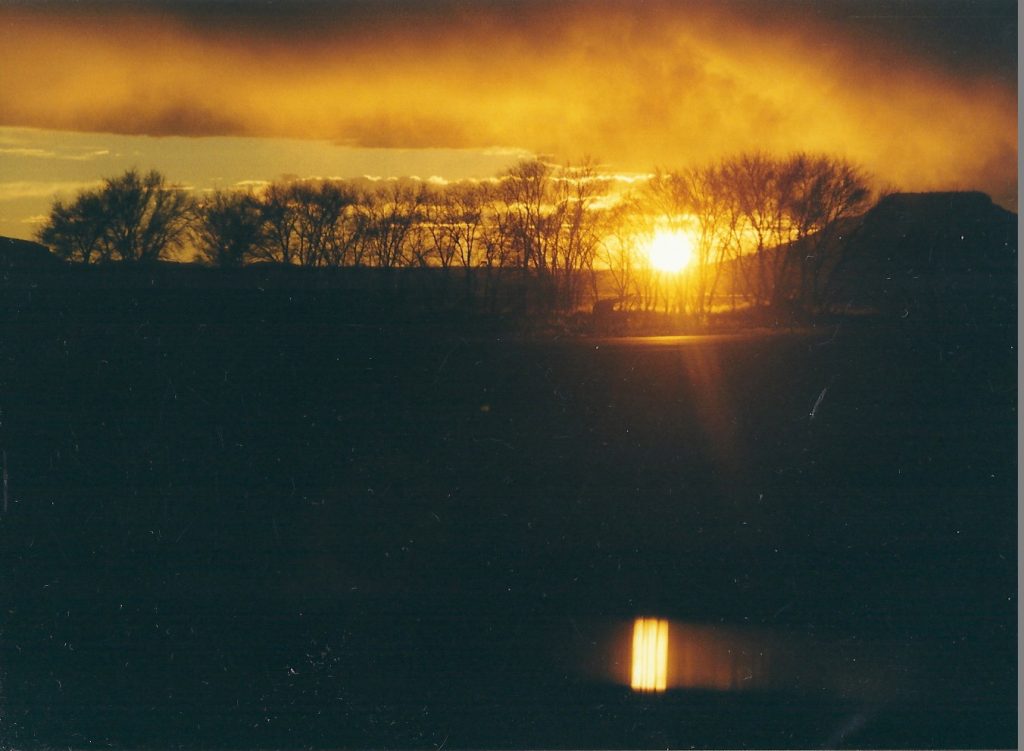 Memory: Spoiler of Tomorrow?
In West of Tomorrow, you are immersed in a contemporary second-chance romance woven into a tale of corporate intrigue and betrayal and misplaced love. In Chapter 25, entitled The Last High Tide, Clay Conover finds himself at a crossroads. After a difficult night, scent and sound borne on the early morning breezes conjure his past.
Clay awakened the second time with a stiff neck, still in his recliner in the living room, his heart thundering to yet another dream he hadn't wanted to have. Our past finds us no matter where we go, he thought.
Raging thirst drove him to his refrigerator, where he squinted against the interior light to remove a bottle of water. He cracked the seal on his way to the balcony outside his living room and opened the slider. The sparsely-clothed trees around his condo danced in the light of a quarter moon to strong offshore winds. Each time the wind subsided, he heard the distant percussion of surf.
As he listened, yesterdays awash with memory tied his stomach in knots—the scent of sage and wild licorice in autumn carried by hot, dry Santana's—the dusty drive to Trestles to surf the evening glass-off.
"And I thought I heard the sea as I used to," he whispered, "each time as the first time; far off, new." The unselfconscious joy of youth surged through him, only to swirl like fallen leaves spinning out of sight down the river of his life. The subdued thunder of distant surf pulled him back to his present. There's nothing to stop you now, it seemed to say.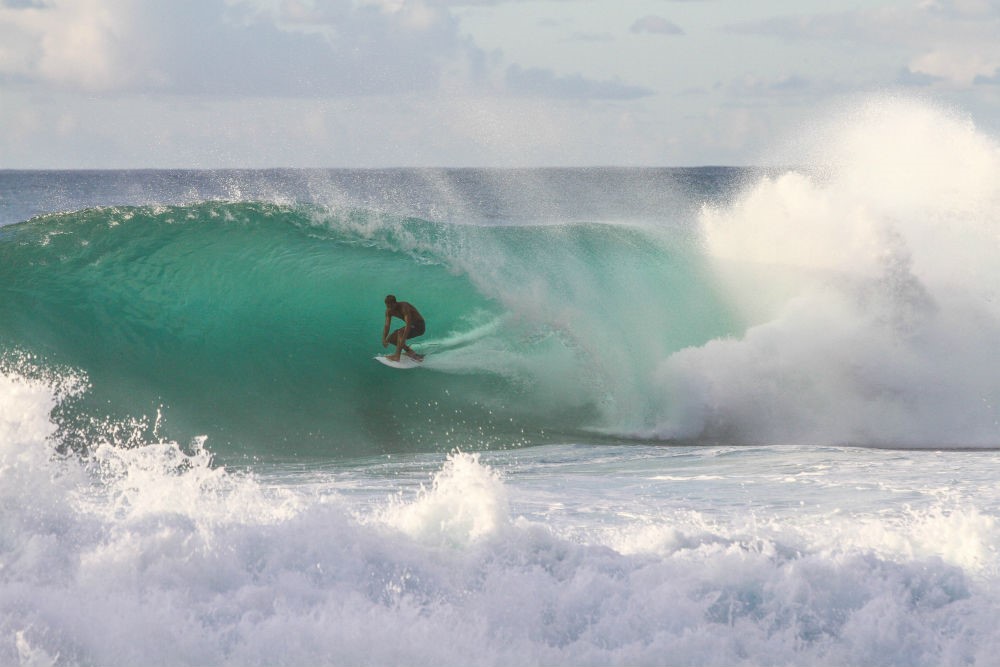 Still numb from the events of the really bad last 24 hours, Clay seeks to avoid, just for today, the decisions he must make and the profound sense of loss and disconnection he feels. When going gets tough, the tough go surfing.
It's not all bad, of course. The overpowering sense of freedom and oneness with something larger than self is as life-affirming as it always was. But Clay's past doesn't give up so easily. It triggers memory and a bittersweet recognition that another door is closing. 
Back at his car, Clay shrugged out of his wet suit and pulled on his sweat pants and t-shirt. After locking his board in the car, he walked back to the beach to watch.     
They're better than I was at their age, he admitted. And as he watched, the off shores subsided, reversed, and conditions deteriorated quickly.
Thirty years ago, he'd spent many weekends here—first alone, later with his wife, and later still with his daughter. Jayna had learned to surf half a mile down the beach at Old Man's and Dog Patch. Mesmerized, he watched the outrunning tide expose more of the red algae-coated rocks.
Clay lingered, reluctant to leave—sensing that when he left this time, he might never return. The incoming afternoon tide would erase his footprints and all memory of him. He'd become just one more of countless others who surfed here, once. What does it matter? he wondered. He had no answer—but it did matter.
On the horizon, a hazy bank of silver-gray clouds heralded an impending change in the weather. It would rain tomorrow, or the next day, as the low that had spawned the waves moved south. The sea breeze stirred up an eddy of sand around his feet as he turned, heading for his car, his silent home and whatever might be left of his life.
At the Junction of Past, Present and Possible
In common with most of us, Clay's past feels a lot like who he is. "Everywhere I go, there I am," he notes. But is his past a life sentence? Or is it all more nuanced, more susceptible to some mystical balance of who we were, and are and who we might become?
For most of us, we eventually realize that our past is both a spoiler and a hopeful whisper of potential. Clay's past has hung on, as it does for many of us. It affects our feelings about ourselves now and (like it or not), our possibilities. Can Clay move beyond his disappointments and his failures and find if not happiness, at least contentment? The answer, for Clay…and for all of us…lies half an hour west of tomorrow.
Dirk is a retired Marine officer, turned corporate trainer/manager, turned author. West of Tomorrow is his second book. He is also the author of Best Case Scenario, a coming of age story and the first in the Nyra Westensee journey and Through the Windshield, Drive-by Lives, a collection of evocative short stories that stand alone and also introduce readers to Dirk's longer works. All three volumes are available in paperback and Kindle formats.
Dirk is also working on three additional full length novels in various stages of completion. Tier Zero, Volume I of the Knolan Cycle is a science fiction epic of first contact is do out in the latter months of 2019. To stay up to date on Dirk's work, subscribe to Dirk's Updates, below.